Hosting Case StudyZenefits

Zenefits is the leading provider of cloud-based human resources management and helps businesses of all sizes manage health insurance, payroll, compliance, paid time off, benefits, employee onboarding, stock option management, and more.
Visit Website
Case Study TL;DR
Zenefits needed a way to realize the full SEO benefit of its company blog to its corporate site. They sought to offload maintenance concerns from IT while ensuring a high degree of security and minimal page load times.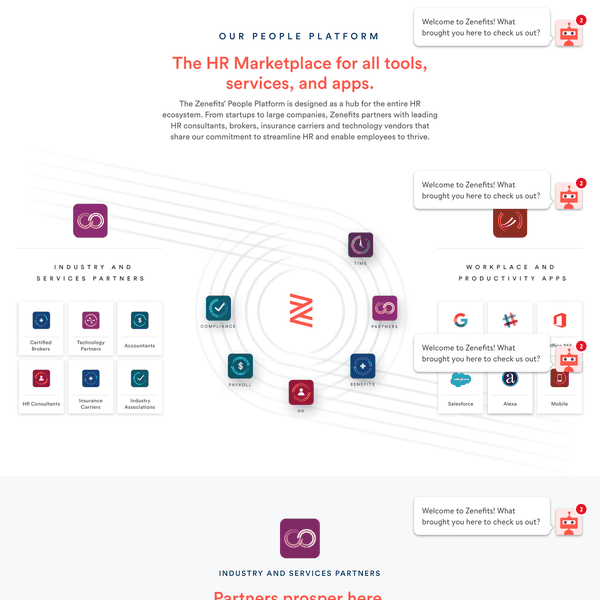 "
We're a busy company trying to change an industry. The last thing I want us to worry about is DevOps spending time keeping WordPress updated. Pagely has our back.
The Challenges
The Zenefits company blog was previously hosted in-house on a subdomain. The Zenefits team were seeking to realize the SEO benefit of the blog for their public website by migrating the blog to a subdirectory of their root domain. They needed a managed solution that wouldn't take too much time away from focusing on their core business needs.
In addition, Zenefits is an extremely security-conscious company due to the nature of their business and therefore needed to feel comfortable with the security practices of the managed hosting provider.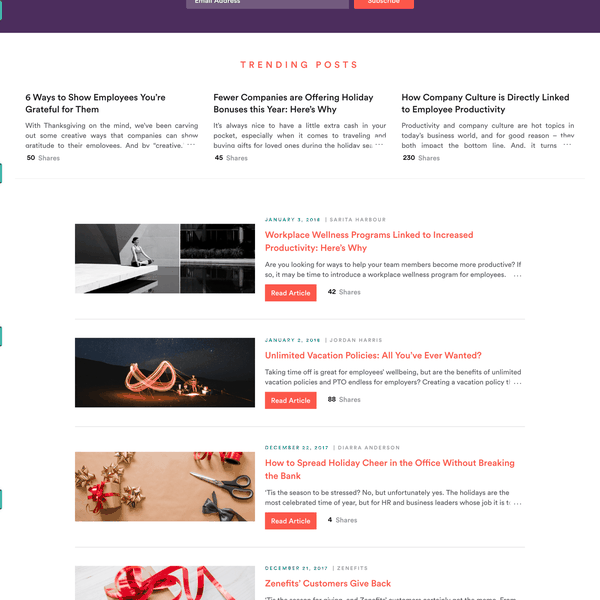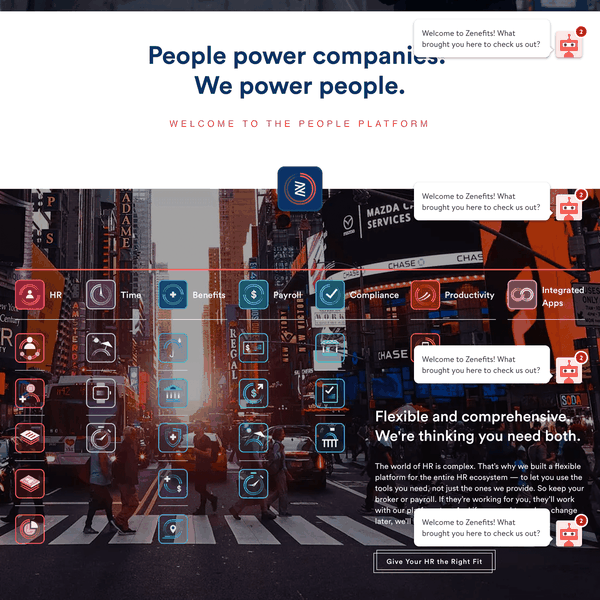 The Solution
Pagely was the only provider Zenefits found who was willing to work with them through the complexity of setting up the reverse proxy and applying the necessary NGINX, PHP and file tweaks to make it all work the way they wanted.
The other reason Zenefit was attracted to partnering with Pagely was their lack of overage charges. The marketer's dream is to create viral content but this can be a nightmare with budget-planning if the traffic creates an unanticipated financial burden on marketing. With Pagely, Zenefits is not penalized for creating great content.
Zenefits built a strong trust in Pagely's  technical team throughout this process – every issue large or small, Pagely has been on there to help them find the best solution.
We leverage AWS to provide our customers with only the highest quality service. Unique tooling and unparalleled performance and scalability ensure that quality through the expansive AWS feature set.