Hosting Case StudyFanSided + Object Cache Pro
FanSided is one of the fastest-growing networks of fandom-focused sports, entertainment and lifestyle sites. Today, the company is a thriving collection of over 300 communities dedicated to bringing together fans to share their common passions. FanSided has exploded in popularity in an era where people are using technology to connect, making it easy for fans to digest the content they want, when they want it, across all of their favorite verticals.
Visit Website
Case Study TL;DR
Pagely has partnered with Object Cache Pro to bring the best caching technology, major cost savings, and bigger performance wins to our customers like FanSided.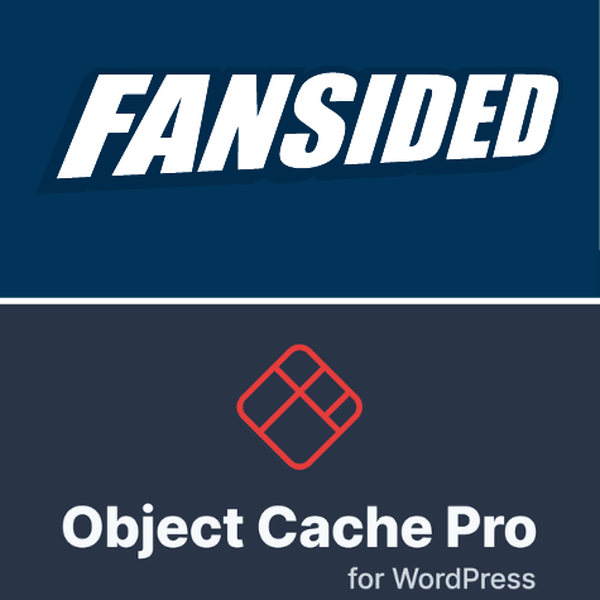 "
At FanSided we had a significant cache scaling problem. Pagely and the Object Cache Pro plugin allowed us to solve this without the need for more hardware and increased expense. Pagely has been an awesome partner in finding intelligent solutions to problems like this without defaulting to adding more hardware.
The Challenges
With a near-constant stream of new content and an active community, FanSided stores a ton of data and sees big traffic spikes on a daily basis. Their website visitors have come to expect the best possible experience that allows them to stay up to date, to the minute, on what's happening with their favorite teams.
Publishing and promoting content at scale, they were saturating networks on the server-side. They didn't have the best compression technology in place and couldn't properly make tradeoffs on memory and CPU which lead to an extreme overuse of CPU that was difficult to get under control.
What's more, they had a team of developers in house that needed to focus on a number of things in addition to optimizing on the Redis side for their specific company and community needs. More hardware and ballooning costs could easily have been the only answer if not for Pagely's implementation of Object Cache Pro.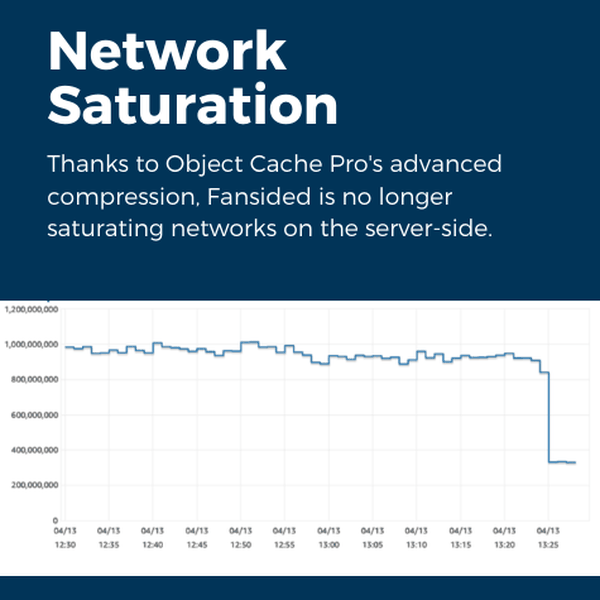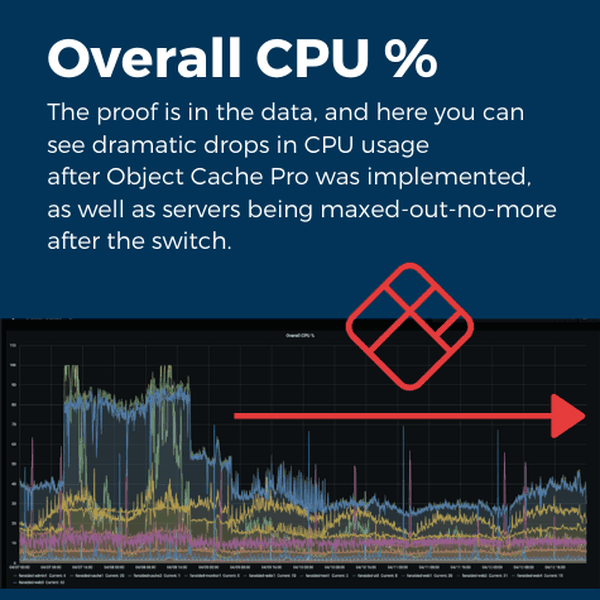 The Solution
Pagely understood the issues FanSided was facing, and knew they didn't have the internal time or resources to figure it out on their own. We went on a hunt for the best-in-class caching technology that would not only solve their immediate problems, but also set them up for continued scale and growth. Enter, Object Cache Pro.
Pagely stepped in as FanSided's internal DevOps team and technology relations manager to obtain a license for Object Cache Pro and implement it for FanSided with no added cost to their hosting bill.
After switching over to Object Cache Pro, FanSided immediately got their CPU usage under control and quickly stopped maxing out servers. Without needing to put a moment of stress or thought into the issue, Pagely took control to solve the issue and lower costs for FanSided.