It's critical that your website provides a solid foundation for running and scaling your business. Rather than hiring Devops engineers with WordPress experience to manage your site and infrastructure, you may consider using a Managed WordPress Hosting solution. Your company will save money and have a team of hosting experts ensuring your WordPress website remains available, secure, and fast.
Read on to discover how Managed WordPress Hosting can help your company.
TABLE OF CONTENTS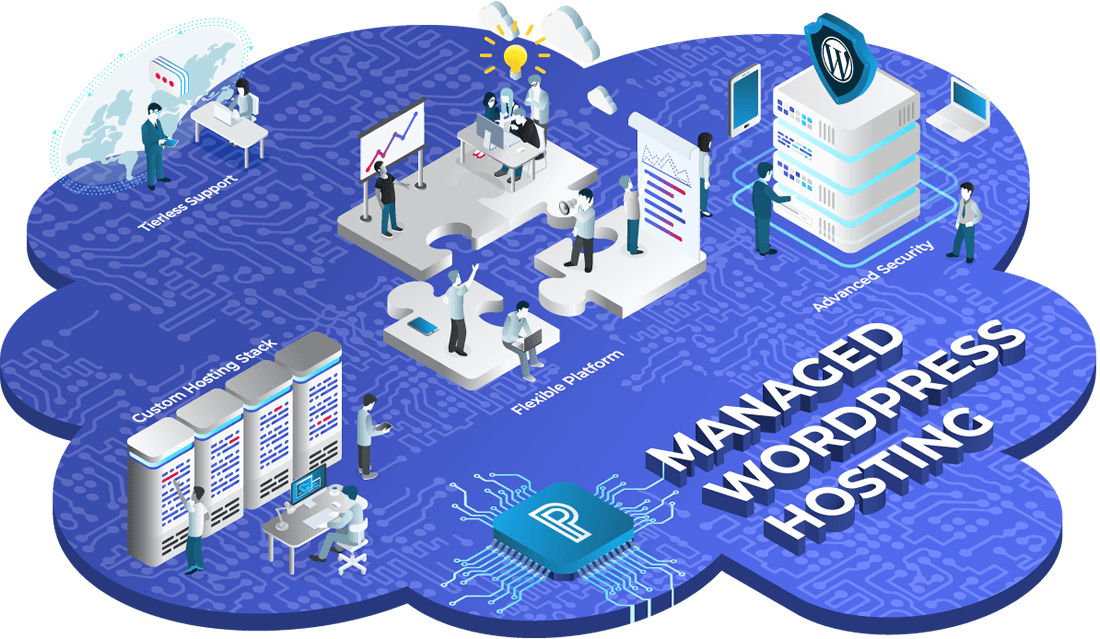 WHAT IS MANAGED WORDPRESS HOSTING?
Managed WordPress Hosting is a specific type of web hosting solution that is tailor-made and optimized specifically for supporting WordPress sites and users. Managed WordPress hosting is like having a team of WordPress and hosting experts working on your website, removing the cost and burden of managing your site's hosting in-house.

Managed WordPress Hosting exists as a separate option from other types of hosting because WordPress websites have unique needs. They have different server resource footprints than other types of websites, have unique security concerns, and properly supporting them requires WordPress expertise.
Managed WordPress Hosting solutions are typically defined by:
Managed WordPress security
Automatic WordPress theme, plugin, and core updates
Managed server resources that compliment WordPress's technical needs
Experienced WordPress experts on staff to handle support
It's hosting designed from the ground up to serve WordPress. Let's take a look at how Managed WordPress Hosting services compare to other hosting options, like shared hosting and VPS hosting, to see which offers the best WordPress hosting solution.
WHAT IS SHARED HOSTING?
Many small businesses are attracted to the affordable pricing of shared hosting, which can be as little as $3-20 a month. It's important to understand what shared hosting offers and what it doesn't.
For a hosting company to be profitable at those prices they depend on volume and corners must be cut. A shared host charging $5 a month simply cannot profitably offer quality support and adequate server resources to every customer. Instead, this business model relies on minimizing support interactions and upselling. When someone complains that their site has gone down or is running slow, these hosts generally recommend that the website owner move up to a more expensive hosting plan to fix the problem. Basically, these rock bottom prices are a way to get people onto their hosting solution with the goal of getting them onto more profitable plans as they outgrow their shared hosting service. They do not expect that a business would run an important, high-traffic website on a shared plan.
Shared hosting is defined by:
Low prices
Minimal support
Minimal server resources
No WordPress expertise, solutions, or specialized support
Popular shared hosting companies are GoDaddy, A2Hosting, and HostGator.
However, that isn't to say that shared hosting doesn't ever make sense. If you have a hobby blog or a side business, shared hosting may be adequate. But, if you're an established business that depends on your website being available, fast, and secure, shared hosting probably isn't the best option.
Shared hosting simply can't offer the same quality of hosting service that more expensive options do. Here, the age-old maxim, "you get what you pay for," applies.
What is VPS HOSTING?
VPS hosting, or Virtual Private Server hosting, is like shared hosting because your site shares a server with other sites. However, there are fewer sites on the same server compared to the shared hosting option. The server is also partitioned into different virtualized server environments. Unlike shared hosting, WordPress VPS Hosting usually provides baseline guaranteed resources eliminating the "noisy neighbors" problem.
VPS hosting is a huge step up from shared hosting but has a major disadvantage for many people — managing a VPS requires technical skills most businesses don't possess. If your VPS server goes down for whatever reason, you'll need to know how to troubleshoot and fix it.
VPS hosting is defined by:
Fewer sites per server
Virtualized containers give sites separate resources
The need for technical skills to manage the VPS
Popular VPS providers are Digital Ocean, Linode, and InMotion.
MANAGED WORDPRESS HOSTING
Managed WordPress Hosting is designed specifically to handle WordPress. It provides optimal technology and resources to support WordPress websites. Partnering with a managed WordPress hosting company takes care of all the technical aspects of hosting for you – including security, performance, and other factors.
Managed WordPress Hosting is particularly well-suited to large and enterprise-level businesses due to its superior security, reliability, and high performance. Any company that relies on their WordPress site is going to want a host that specializes in that CMS.
Managed WordPress Hosting prices vary, with plans ranging from $25 to $2,000 per month depending on the resources and level of support they offer. Businesses invest in this because they understand that the benefits of the service far outweigh its costs. These companies save time and money because they do not have to pay for dedicated engineers to manage their sites. Partnering with an experienced WordPress host also improves site performance, further bolstering the bottom line via key metrics like conversion rate, time on site, and more.
THE ADVANTAGES OF MANAGED WORDPRESS HOSTING
There are some fundamental benefits only managed WordPress hosts can deliver.
1. HIGH AVAILABILITY AND UPTIME
Site availability and server uptime are crucial for any online business. If your company's website generates revenue, downtime means lost revenue. Also, it can damage your brand's reputation and negatively impact your site's visibility to search engines (also known as Search Engine Optimization). Typically, web hosts guarantee at least 99% uptime. Unfortunately, this doesn't mean you'll actually get 99% uptime.
High traffic to a WordPress website can put a lot of strain on server resources because of WordPress's dynamic functionality. A host that is optimized for WordPress hosting can use intelligent caching and robust database solutions to ensure your site stays functional and responsive when you need it most.
To ensure maximum uptime, here at Pagely we provide two different layers of uptime monitoring. If anything is detected that could potentially lead to downtime, the entire support team is notified. In the vast majority of cases, we identify issues and fix them before downtime can occur, so issues are corrected before customers are even aware of them. This proactive support is what separates great hosts from the rest.
We also receive proactive notifications if you get close to your resource limits, and run tests after updates to check that all sites are still up. If a problem from a plugin update is found, we automatically rolls back the update.
For enterprise websites that need maximum uptime, it might be best to choose a host that provides high-availability architecture that spreads the workload over two or more servers in different zones. This approach reduces the risk of an outage during maintenance events, unforeseen outages, or traffic spikes.
2. EXPERT SUPPORT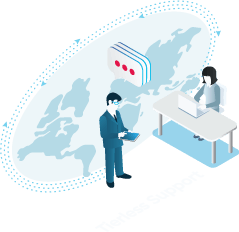 A web hosting company that does not specialize in WordPress will have a more difficult time addressing WordPress-specific technical concerns. When you speak to customer support about an issue with your website, you want to talk to someone who has the WordPress expertise and experience to solve your problem immediately. Shared and VPS hosts may offer more affordable services than Managed WordPress Hosting, but when you run into an issue such as an attack on your WordPress site or uptime issues, it could take several days of emailing back and forth just to get your support request escalated to someone with the WordPress familiarity and expertise to address the issue. Meanwhile, you could be losing thousands of dollars in sales.
Expert WordPress technical support starts with the people manning the support lines. Look for a host that employs a passionate and exceptionally skilled group of engineers who know how to apply technology to solve big problems. Typically, on the company's About Us page, you can get a feel for the types of employees you'll run into when you contact support.
Inquire about things like level-one phone operators reading a script, some hosting companies direct you to unskilled operators as a cost-saving measure. It's always best to speak immediately with bona fide engineers to help you manage your site and solve your problem the first time.
3. A MODERN HIGH-PERFORMANCE HOSTING STACK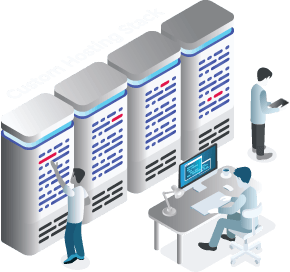 A reputable and experienced Managed WordPress Hosting company continually tests the latest hardware and software to find the optimum hosting environment specifically for WordPress. They use a modern hosting tech stack and fine-tune it to handle the unique demands of WordPress.
Most modern hosts leverage a public cloud provider because cloud platforms, like Amazon Web Services and Google Cloud Platform, provide hosting infrastructure advantages over traditional options. At Pagely, our hosting stack is built on AWS. This allows our customers to leverage a nearly infinite amount of server resources and the vast ecosystem of cloud hosting services AWS has created. These resources and tools allow us to support and scale WordPress applications as needed and without constraint. With such a vast and flexible pool of server resources available, we can use everything from a pair of nodes to a cluster of 10+ machines to ensure hardware is never a limiting factor on your site's growth and reliability. This allows your host to carry massive amounts of web traffic without sacrificing performance. In addition, with access to AWS customers can leverage 13 global data centers around the globe.
What you're looking for are the fastest, most flexible hosting environments leveraging intelligent caching/acceleration, security, and configuration flexibility.
Along with technologies like PHP7, HTTP/2, and free SSL certificates, at Pagely we use proprietary NGINX/OpenResty HyperProxies. It delivers unmatched speed and Redis to further accelerate the WordPress experience. The following is the suite of other in-house services and a great example of the type of stack you should inquire about when shopping around with different hosts. If for nothing else, consider this a point to reference for comparison sake:
4. AUTOMATIC UPDATES
A Managed WordPress Hosting plan provides an easy way to update the core WordPress application and needed plugins. Keeping the software that powers your site up-to-date is critical for the security, performance, and compatibility of your site.
A well-managed WordPress host may handle WordPress updates for you. But an expertly managed WordPress host will keep your software up-to-date and actively monitor how each updates impacts your site through automated tests that ensure your site is still running smoothly. In the event an issue is detected, the update can be automatically rolled back, restoring your site to functioning condition.
5. WORDPRESS SPECIFIC SECURITY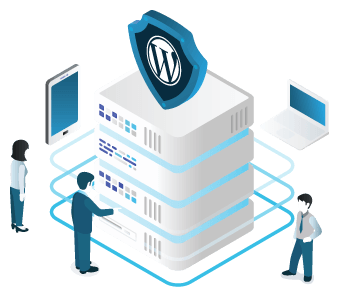 Shared hosting packages typically don't offer any assistance if your site falls victim to a cyber attack or if you encounter malware problems. Secure WordPress hosting is perhaps the biggest incentive for moving to Managed WordPress Hosting. When you partner with a managed WordPress host, routine software updates and a specialized hosting environment mean your site is better guarded against hackers, bots, and other security concerns. And you can expect regular security checks and malware removal.
A good hosting reputation will prove outstanding security for its clients. If a host can boast that they've experienced a single serious security incident, you're in good hands. A robust suite of security services is a comprehensive security architecture that hardens and protects a network, hardware, and WordPress applications with a focus on prevention and the mitigation of risk to clients.
For base-level security, your host should use a dynamic web application firewall (WAF) that blocks code injection attacks, known exploits, and rate limits access attempts. This greatly reduces the success of a distributed denial of service attack or a brute force attack. They should also practice real-time system malware scanning of every WordPress installation, constantly looking for things like trojan horses, viruses, worms, keyloggers, spyware, and adware.
In the event that security defenses fail, your host should have a daily backup of your site to restore from. These automatic backups become invaluable should your site become compromised.
6. PREMIUM DNS
The Domain Name System (DNS) is, essentially, the phone book of the internet. When you enter a domain name like pagely.com into a web browser, the browser uses DNS to translate the domain name into an Internet Protocol (IP) address, which tells the browser where to get the desired webpage.
When you've invested so much in your site, you don't ever want your domain names to go offline. This is why investing in a premium DNS provider is a must. But typical shared or VPS hosting packages, and even most Managed WordPress hosts, don't offer premium DNS. However, there are options where you'll enjoy the benefits of a DNS system backed by Amazon's Route53 service. This service answers DNS queries faster by using a global network of DNS servers and uses infrastructure redundancy to ensure availability.
7. DEVELOPER-FRIENDLY TOOLS
If your team wants to be hands-on with your server environment, Managed WordPress Hosting provides developer-friendly tools that you're unlikely to get with most shared hosting plans. You get tools like SSH, staging, GIT and WP-CLI, in addition to basics like SFTP, database access, and error/access logs. In addition, you receive support for customer PHP extensions including New Relic, system crontab access, and more.
If it's important to you, look for integration with the WordPress REST API. A Partner API would be useful for customers who want to integrate their host into their workflows to quickly spin up new sites under their hosting account.
The ability to quickly clone your live site and test your changes is hugely beneficial so you can also push updates back to your production site using your own workflows.
8. SCALABILITY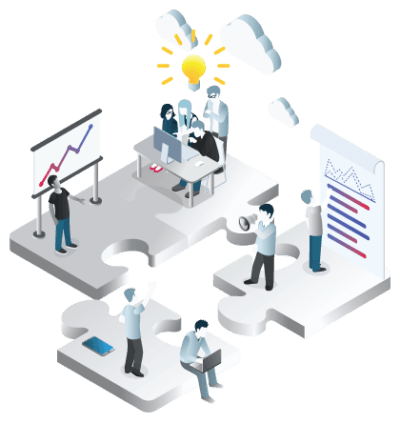 WordPress scalability, the ability to quickly handle and adapt to sudden traffic increases, is critical for any online enterprise. If a celebrity endorsement drives more customers to your site, the unexpected increase in pageviews will require more resources. WordPress is highly scalable as long as its hosting platform is configured to keep up with the increase in database requests caused by high traffic.
As your business grows and your site gains more traction, you'll require additional website resources to keep things running smoothly. You'll also to need to be able to collect customer data efficiently. If you haven't equipped your site to scale fluidly, it could crash. And any unexpected downtime could lead to lost sales and damage to your brand reputation.
Choosing the right Managed WordPress Hosting plan can help safeguard your business against this kind of catastrophe. Strongly consider choosing a market leader in providing scalable solutions for WordPress. We recommend choosing a host who has built its hosting stack and solutions-oriented services specifically to address the complex scaling, security, and performance needs of the world's biggest brands.
9. FAST PAGE LOADS AROUND THE WORLD
Small businesses using shared or VPS hosting typically use caching plugins and Content Delivery Networks (CDNs) to optimize page speed. This provides faster loading times for international visitors. Managed WordPress Hosting can take care of all that for you.
For example, PressCACHE technology is a global WordPress acceleration system. It works much like a CDN, but was designed specifically for WordPress page output. It handles the server-level caching of your site content to speed up the delivery of your pages. All you need to do is turn it on, then sit back and enjoy the speed.
PressCACHE is also responsible for globally serving your content from one of Amazon's data centers in the United States, Asia, and Europe. It routes the requests for your website to the global Point of Presence (PoPs) servers closest to the user. This shortens the distance between visitors and your website, speeding the load time of your site to a global audience.
Related: Optimizing Your WordPress Site
Managed WordPress Hosting Provider Options
The following sites are near 100% WordPress focused, and offer varying levels of 'managed' service.
Which is the best managed wordpress hosting for your needs? That really depends on the level of support you're looking for and your budget. As you get more support and better infrastructure, the cost of your hosting will go up.
MANAGED WORDPRESS HOSTING IS CRITICAL FOR HIGH-DEMAND WEBSITES
To summarize, anyone responsible for managing a high-traffic WordPress site should seek out an experienced Managed WordPress Hosting Provider if they do not have WordPress experts on staff. WordPress has unique resource demands, security concerns, and support needs that only a host that specializes in WordPress can deliver.
Interested in Managed WordPress Hosting? As the world's first WordPress host and the only provider with a decade of experience, we're pros. Get in touch to learn more about how Pagely can help your business. We offer in-depth sales consultation and free migration.